FAQ's
The art and science of asking questions is the source of increasing all knowledge about the product.
Latest Product Updates
Stay tuned to know more about the latest updates of TaskOPad
Introducing Custom Field:
28th Jan, 2022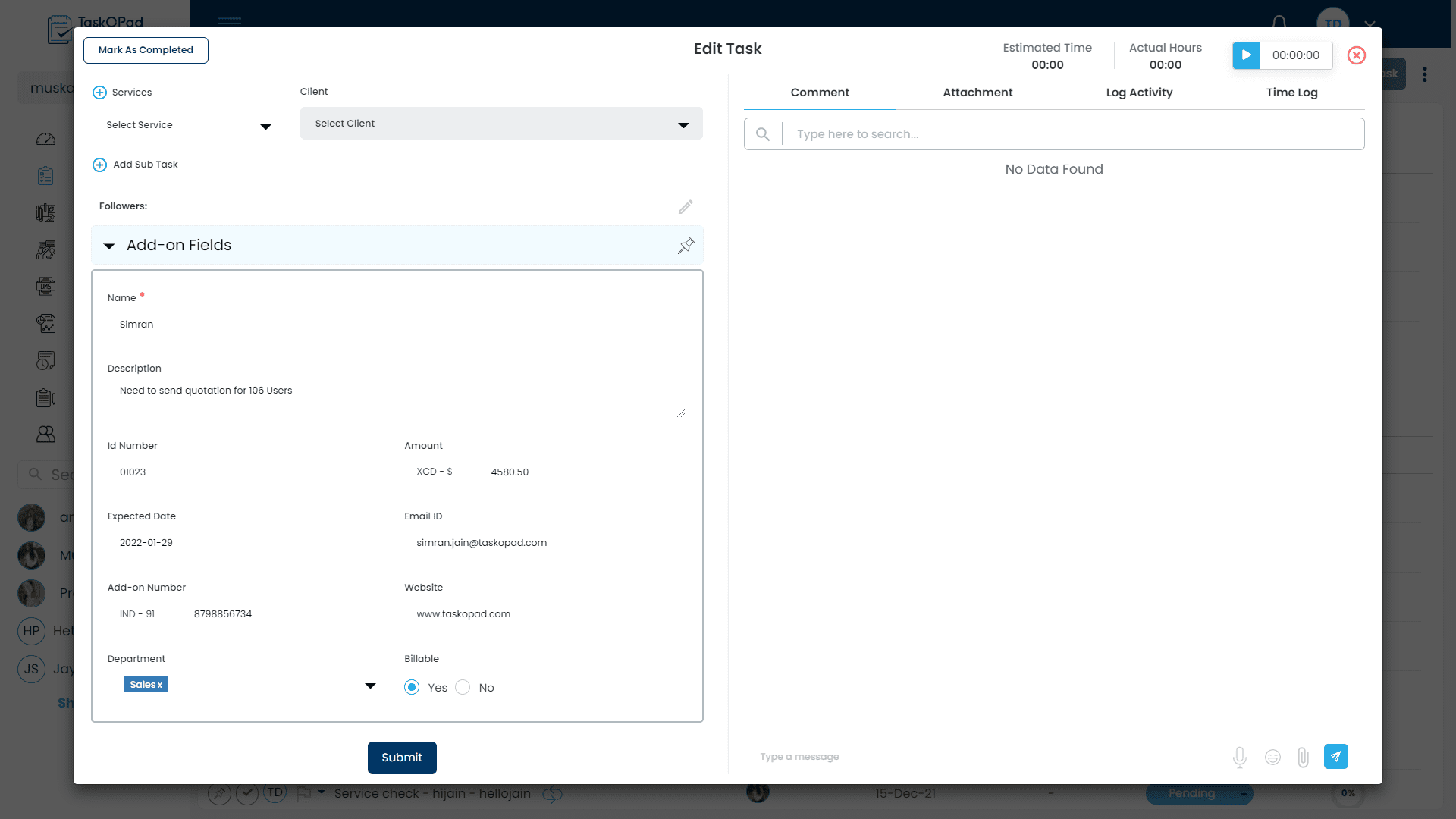 TaskOPad introduces a new feature Custom Field. It enables the project managers to add custom fields to their tasks. All you get is a whole new world of possibilities with customization. Custom fields include Date, Number, Text, Multiple Select from a dropdown list, etc. Once you add a custom field, it will appear on all your tasks and projects. It will help you increase the efficiency and productivity of your team.
Introducing Timesheet:
30 Sep 2021
Introducing Multiple Report:
30 Aug 2021
Introducing Kanban Board:
23 June 2021